If you live in Korea, Caffe Bene is an essential part of your life. I've been hooked ever since I visited Korea for the first time and enjoy a yummy beverage at one of their cafes on a weekly basis.This Korean coffehouse brand is popular among young people all over Asia and has well over 760 outlets in South Korea and many others throughout China and even the United States.
Caffe Bene's main competitors are Starbucks and Coffee Bean but it differentiates by offering Misugaru drinks. Misugaru are drinks based on grain powder which is a traditional feature in ancient Chinese and Korean cuisine.
Why Caffe Bene?
Caffe Bene can be compared to Starbucks, however I think the two competitors are quite different and also their target market varies. Whereas Starbucks has become a popular destination for people of all ages it has a somewhat "upscale" feel to it nowadays. Caffe Bene, on the other hand, is a very young and hip brand where younger generations like to hangout.
Just as in Starbucks, WIFI is free and you can spend the whole day reading or studying for school. Caffe Bene's interior is very earthbound: wood, sand and a lot of green is used to maintain a feeling of nature. In some locations you can even find antiquities such as painting or old furniture which targets to vintage lovers.
Quite similar to Starbucks are the prices, though. Caffe Bene isn't a cheap brand but definitely affordable since it offers a certain comfort and not only the products themselves, which also reminds of its American rival.


Where?
Like mentioned above, cafes can be found mostly in South Korea and China but also in Vietnam, Malaysia, the Philippines, Thailand, Saudi Arabia, Japan, Indonesia, Cambodia but also has over 120 locations in the United States! Check Global Locations to find a coffeehouse near you!
Here are my personal Caffe Bene favorites:
Green Tea Latte
One of my favorites and good for any season: Green Tea Latte! I'm a huge green tea fan especially due to its distinct taste and great health benefits. During fall and winter I like to drink green tea latte and read a good book while relaxing at a Caffe Bene. In summer, however, a green tea frappe is especially refreshing after a workout or long shopping day with friends!
Thanks to natural flavor and ingredients, these drinks don't contain a lot of calories and you don't need to worry about bringing too much sugar into your body.
---
Cookies and Cream Bingsu
Koreans are world famous for their delicious shaved ice creations called Bingsu (빙수). You can find this yummy desert if many coffe shops and restaurants all over the country but there is one variation that Caffe Bene has perfected: the cookies and cream bingsu!
The key to eat bingsu the right way is to stir it! Don't let yourself fool by the beautiful appearance of whipped cream and cookie bits. Munch a little bit before you carefully but thoroughly stir it and mix ice cream, cookies and ice together into one!
---
Misugaru Latte
As mentioned above, Misugaru is Caffe Bene's secret weapon. No other caffehouse brand offers beverages containing the Asian ingredient which offers tremedous health benefits. 
This traditional grain powder is made of a combination of 7-10 different grains, glutinous rice and other ingredients such as barley, Job's Tears (yulmu), brown rice, black rice, Alda beans, black beans, corn, white bean, millet, and sesame seeds.
It is known for health benefits such as being high in protein, vitamins, calcium, magnesium, molybdenum, folate, and selenium, as well as being a dieter's drink as it is quite filling but low in calories.
Caffe Bene offers both the Misugrau Frappe and Latte which are equally delicious. This beverage is my all time favorite and I can highly recommend it to anyone!
---
You don't need to visit Korea to experience a bit of its culture! 
Caffe Bene is always staying true to its values and projects a Korean lifestyle. When hanging out in one of their coffee houses, you can watch Korean dramas and learn more about the brand on their TVs. Currently, Korean actor Kim Soo Hyun is the brand's embassador.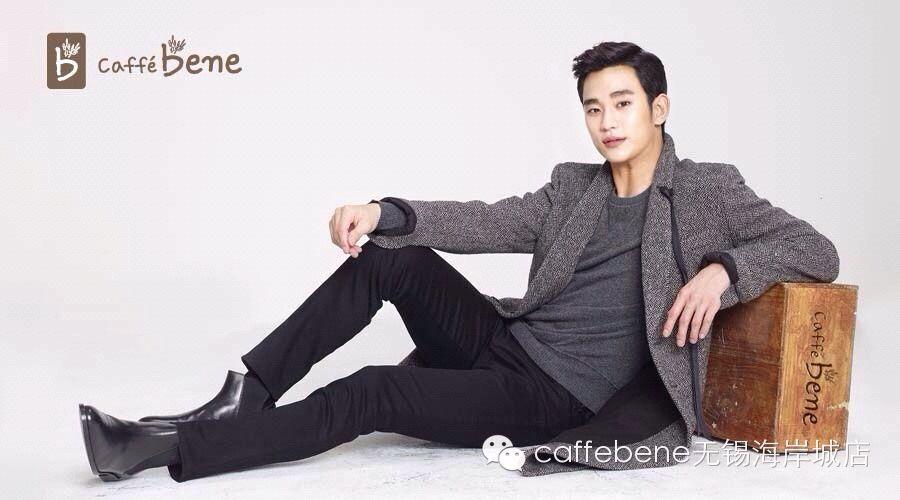 What's your favorite beverage?
Related articles